Brand New For 2019!
Male & Female Fronted Wedding Band
Imagine a night where all your guests are on the dance floor, partying, dancing and singing to the favourite tunes from their youth and the present! Just imagine a band that isn't restricted to songs by just males or just females, but has male and female lead vocals, live saxophone and a top quality sound system to ensure that everything sounds perfect…and imagine, they were available with flexible payment options so all your cash isn't tied up at once when you're making preparations for the biggest day and night of your life…..Imagine The Paris Syndrome
Take a look at one of the UK's hottest new wedding bands and see what all the fuss is about!
Brand new for 2019, you can be sure that none of your friends have booked The Paris Syndrome for your big day and that you're in for a party like no other. Having played in countless agency bands over the last seven years, four of the UK's finest musicians and entertainers have come together to create a hi-energy party band that do exactly what they say on the tin….pack dance floors!
With hits from across 5 decades and multiple genres from Motown to Chart and Rock to RnB, you know that your guests, whatever their age will be engrossed in the party whatever their age or musical preference. A set list packed full of classic anthems from the likes of Ed Sheeran, The Beatles, Oasis, Queen, Elton John, Mumford & Sons, Bruno Mars, Beyonce, Rihanna to name a few….
> FREE 'Disco Service'
> Free GuestRequest.co.uk Account
> Male & Female Lead Vocals
> Live Saxophone
> Flexible Payment PLans
> PA & Lighting Included
> No Agency Fees
> All Inclusive Pricing
Hits From Artists Including
(Click The Era To See A Full List)
1960's & 1970's
9-5 (Dolly Parton)
Ain't No Mountain High Enough (Marvin Gaye & Tammi Terrell)
Don't Stop (Fleetwood Mac)
Sweet Home Alabama (Lynyrd Skynard)
You Can't Hurry Love (The Supremes)
Rock Around The Clock (Bill Hayley)
HoundDog (Elvis)
Twist & Shout (The Beatles)
I Feel Good (James Brown)
Brown Eyed Girl (Van Morrison)
Johnny B Goode (Chuck Berry)
Shout (Lulu)
1980's & 1990's
Let Me Entertain You (Robbie Williams)
Angels (Robbie Williams)
Wonderwall (Oasis)
I Don't Wanna Miss A Thing (Aerosmith)
A Million Love Songs (Take That)
Footloose (Kenny Loggins)
Don't Look Back In Anger (Oasis)
9-5 (Dolly Parton)
Take On Me (A-ha)
Don't You Want Me (The Human League)
All Night Long (Lionel Richie)
Dancing On The Ceiling (Lionel Richie)
Go Your Own Way (Fleetwood Mac)
Sweet Child Of Mine (Guns & Roses)
With Or Without You (U2)
One Way Or Another (Blondie)
Billie Jean (Michael Jackson)
I Wanna Dance With Someone (Whitney Houston)
Like A Prayer (Madonna)
Don't Stop Believin' (Journey)
Summer of 69 (Bryan Adams)
Livin On A Prayer (Bon Jovi)
2000's & 2010's
This Is Me (The Greatest Showman)
These Days (Macklemore & Jess Glynne)
Shallow (Lady Gaga & Bradley Cooper)
Versace On The Floor (Bruno Mars)
One Kiss (Calvin Harris)
New Rules (Dua Lipa)
Perfect (Ed Sheeran)
Can't Stop The Feeling (Justin Timberlake)
Shape Of You (Ed Sheeran)
Sorry (Justin Bieber)
Shout Out To My Ex (Little Mix)
Chained To The Rhythm (Katy Perry)
Castle On The Hill (Ed Sheeran)
Symphony (Clean Bandit)
Black Magic (Little Mix)
Chunky (Bruno Mars)
Rockabye (Clean Bandit)
Marvin Gaye (Meghan Trainor)
Shake It Off (Taylor Swift)
Shut Up & Dance (Walk The Moon)
Don't You Worry Child (Swedish House Mafia)
Wake Me Up (Avicci)
Bills (Lunchmoney Lewis)
Cheerleader (OMI)
I Just Want You To Dance With Me Tonight (Olly Murs)
Thinking Out Loud (Ed Sheeran)
Rather Be (Clean Bandit)
Hold My Hand (Jess Glynne)
Blurred Lines (Robin Thicke)
All About That Bass (Meghan Trainor)
Sugar (Maroon 5)
Burn (Ellie Goudling)
Domino (Jessie J)
Raise Your Glass (Pink)
Bang Bang (Jessie J & Ariana Grande)
We Are Never Ever, Getting Back Together (Taylor Swift)
Happy (Pharell Williams)
Get Lucky (Daft Punk)
Edge Of Glory (Lady GaGa)
California Girls (Katy Perry)
Moves Like Jagger (Maroon 5)
We Found Love (Rihanna/Calvin Harris)
Uptown Funk (Bruno Mars)
Valerie (Amy Whinehouse)
Human (The Killers)
I Got A Feelin' (The Black Eyed Peas)
Year 3000 (Busted)
It's All About You (McFly)
Crazy In Love (Beyonce)
Viva La Vida (Coldplay)
Dynamite (Taoi Cruz)
Since You've Been Gone (Kelly Clarkson)
Single Ladies (Beyonce)
Sex On Fire (Kings Of Leon)
Mr Brightside (The Killers) 
Perfect First Dances
All Of Me (John Legend)
Thinking Out Loud (Ed Sheeran)
Perfect (Ed Sheeran)
My Girl (The Temptations)
I Don't Wanna Miss A Thing (Aerosmith)
Stand By Me (Ben E King)
I'm Yours (Jason Mraz)
Amazed (Lonestar)
A Million Dreams (The Greatest Showman)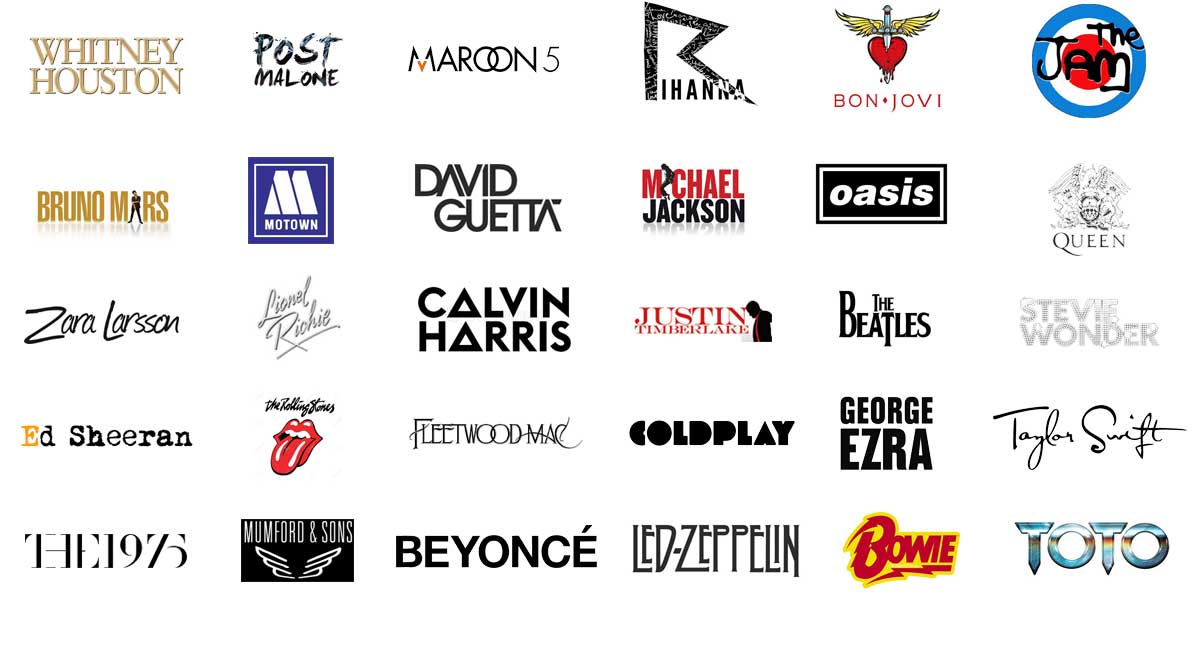 Afternoon Acoustic Option
Once you've done the official deed and actually tied the knot, typically, it's likely that you'll head off for some photographs and your guests will be greeted with some reception drinks and the main wedding breakfast venue. For many, this is the most difficult part of the day to cater for as your guests are left, unattended, with not much to do. To make sure there's no 'Lull' during this period, The Paris Syndrome offer a unique 60 minute acoustic set consisting of chilled out hits from the likes of George Ezra, Take That, Mike & The Mechanics, Dire Straits, David Gray, Tracy Chapman, Seth Lakeman and more…
Afternoon Acoustic Option
Once you've done the official deed and actually tied the know, typically, it's likely that you'll head off for some photographs and your guests will be greeted with some reception drinks and the main wedding breakfast. For many, this is the most difficult part of the day to cater for as your guests are left, unattended, with not much to do. To make sure there's no 'Lull' during this period, The Paris Syndrome offer a unique 60 minute acoustic set consisting of chilled out hits from the likes of George Ezra, Take That, Mike & The Mechanics, Dire Straits, David Gray, Tracy Chapman, Seth Lakeman and more…